Social media is growing more popular every day with its audience exponentially increasing. And along with it grows the importance of social media marketing.
And since all businesses are aware of this, it is getting more and more competitive out there by the day. Hence, just making a profile on social media and sharing content is not enough anymore. Just like other types of marketing, you need to have a planned out strategy for social media marketing as well. Here is a step-by-step guide to help you out.
Building Your Social Media Marketing Strategy: A Guide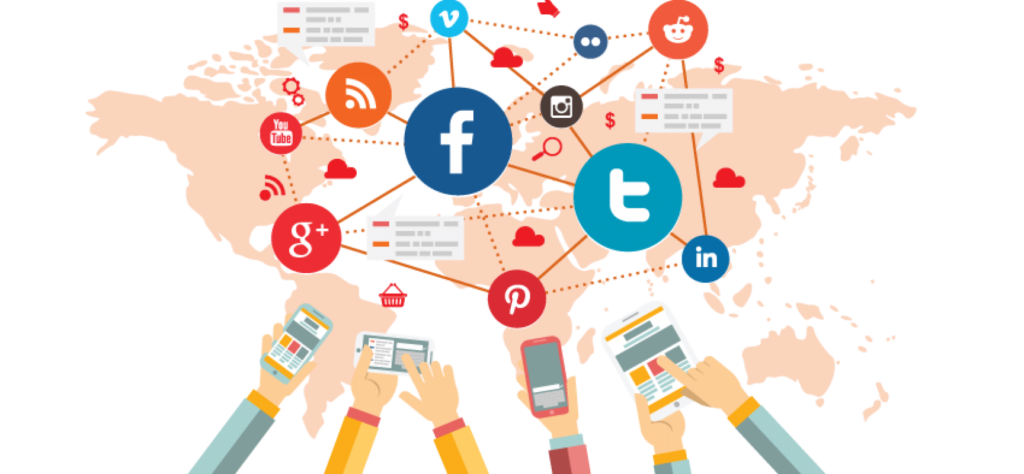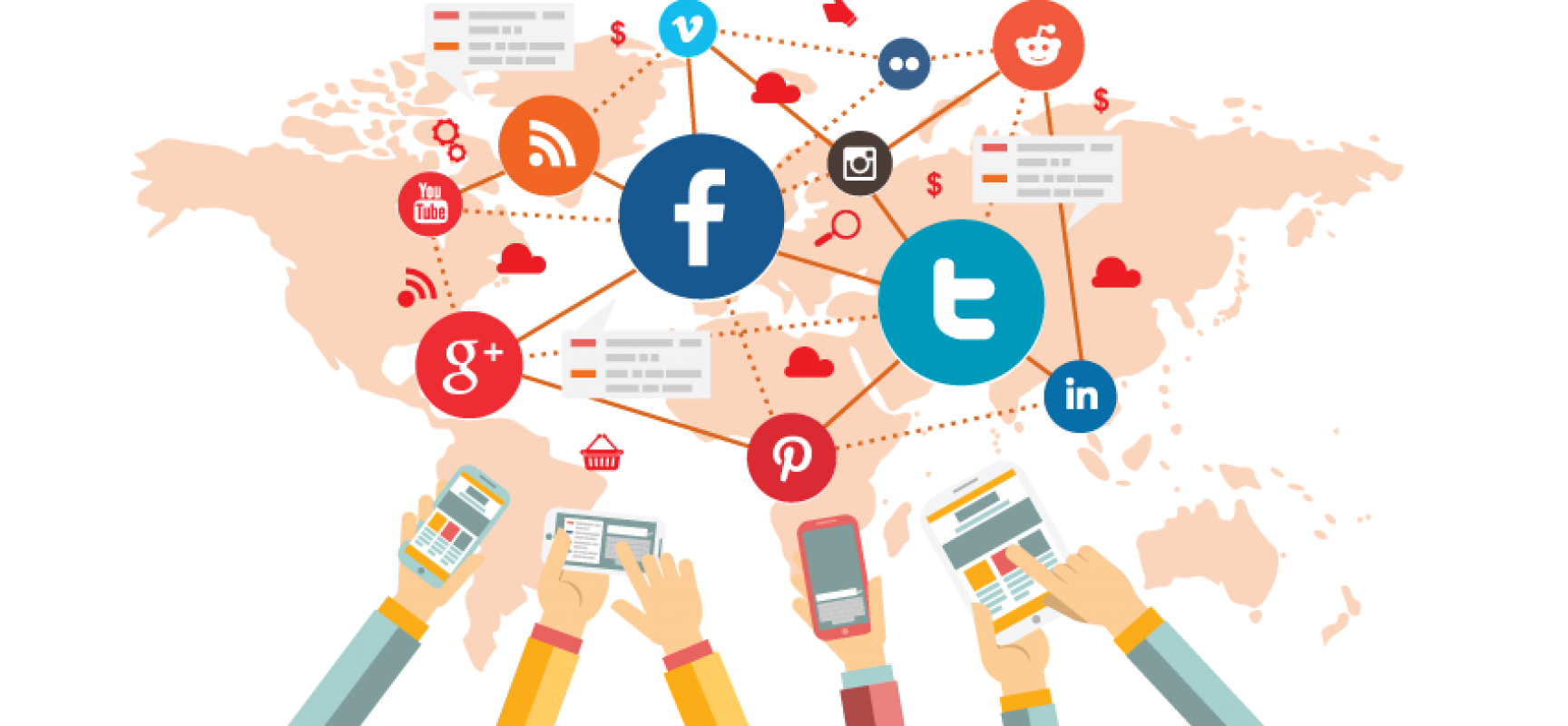 1. Make social media goals that are compatible with your business strategy.
Start with this question in mind: What is your business looking to gain from social media marketing?
Here are a few ways in which this question can be answered:
Increasing brand awareness
Driving traffic to your site
Boosting community engagement
Generating sales
Growing your brand's audience
These are just a few examples. You could have one or multiple objectives in mind.
Now, based on these objectives, make a social media goal that is SMART, i.e. specific, measurable, attainable, relevant, and time-bound.
And now that you have a well-defined goal, you can proceed with your social media marketing strategy accordingly.
2. Know your relevant metrics.
Defining growth or success can be a little tricky in this world of followers, likes, shares, etc. Hence, it is crucial for you to determine your relevant metrics so that you could measure growth in the course of time. This could be different for every business depending on its goals.
For example, if you are looking to grow your brand's audience, reach would be a relevant metric. If your goal is to increase sales, tracking clicks will be a good idea.
3. Decide your target audience.
Before you start putting out content and marketing campaigns, you have to determine who you want on the receiving end. Are your products and/or services limited to a distinct geographical area? Are you catering to a specific age group? Ask yourself these questions and define your target audience that'd actually help you achieve your goals.
4. Find the right social media platforms.
Now that you know who your audience is going to be, you have to go find that target audience. You don't need to include all social media platforms in your marketing strategy, that'd be too overwhelming. What you need to do is find out where most of your potential audience hangs out.
These platforms could be the popular ones like Instagram and Facebook or comparatively newer ones like Tiktok or Twitch. It all depends on where you'd find the people you are looking for. Here are some social media demographics to help you out with the research.
5. Analyze your competitor's approach to social media marketing.
Seeing how social media is getting more popular by the day, it's no surprise that your competitors would also be using this tool to their advantage. So, before you devise your own strategy, research about how your competitors are trying to appeal to the target audience.
This would help you understand what works with the audience. Also, you might find some weak spots in their strategy that you can later exploit.
6. Plan your content.
Social media platforms are designed for socializing, not marketing. Thus, just sharing promotional material will not work. What you need is a balance between entertaining, informative and a little promotional material sneaked in. And you'd need to socialize with other people's and brand's content as well.
Another thing to keep in mind is that all the content should be designed for your target audience. Attracting people that would not contribute to your brand's growth is pointless. You'd already have some idea about what works with your audience after analyzing your competition, so you can use that knowledge to design your content strategy.
7. Set up all your accounts properly.
Before posting content, make sure all your accounts are set up properly. Double-check the pictures and logos, make sure the bios are error-free and eye-catching, and verify if you've put the right links in relevant places.
Consistency is important. Make sure that all the profiles convey the same idea that is behind your brand. And not to forget, design your profile according to your potential audience and their interests.
8. Set up a content schedule.
Analyze when your target audience is most active. Try to post content in those time periods. If that doesn't seem possible manually or is inefficient, there are other social media scheduling tools available to help you schedule your posts.
Posting content regularly is very crucial because algorithms don't like inactivity. Another important part is engaging with your audience. Respond to the comments, queries and messages from the audience ASAP. It makes your brand seem more authentic and helps gain respect.
9. Create content suitable for the social media platform being used.
Different types of content work on different types of platforms. Instagram is designed for sharing photos and videos while Twitter is text-based. And the format is not the only thing that differs with each platform.
What is the optimal character count? How many hashtags should be used? How formal or informal should the content be? What type of content is most popular on the platform? These are some of the questions you should ask yourself when creating content.
Side tip- Visual content not only makes more impact on a viewer's mind but is 40 times more likely to be shared.
10. Promote your social media channels.
Good content is important but what's more important is to make that content reach your target audience. Promotion can be done in a number of ways.
Firstly, put links to your social media accounts on places where your target audience can find you- your website, emails, newsletters, etc. If your brand publishes offline advertisements, you could include your social media accounts in that as well.
Cross-promotion is also popular among brands these days. It means promoting a social media profile on your other social media platforms. For example, tweeting about the new Youtube video you uploaded and providing the link to it.
Running paid ads is also an option on most social media platforms and if worked with the targeted audience, it can greatly help in building brand recognition.
11. Interact with your audience.
Don't use social media just to distribute content. Make it a two-way communication and make your audience feel heard. Respond to the mentions, answer the queries, and show that you are present.
Some brands have found it helpful to create custom hashtags in order to search for interactions and posts that have referred to or mentioned them.
12. Work with influencers to increase your reach.
Influencers are people who are already skilled in social media marketing. They know how to reach their audience and make an impression. Thus, it makes sense that working with influencers will help you widen your reach. The key here is to select influencers whose audience matches your target audience as well.
13. Monitor the results and make changes accordingly.
Now that you have planned and worked for growing your brand on social media, you have to keep tracking your results. You have the monitor the relevant metrics to find out what is working for you and what needs to be changed. These results would help you plan new campaigns, make better decisions and reach your goals.
Take direct feedback from your audience too. Ask them what type of content would they like to see more and what can be improved according to them. After all, it's the audience you are creating content for.
To sum up…
These steps might feel like a lot but making your social media marketing strategy is not as tough as you might feel right now. All you need to do is set realistic and well-defined goals and work your way through the steps accordingly. Having a clear idea of what you want from social media will give you a headstart and make the process way easier.
Good luck!