Are you wondering why WordPress calendar plugins are vital? Or are you having a hard time deciding which one to choose? We got you! Here is a guide on how calendar plugins can benefit your website and a detailed list of the top ones.
Advantages of Using a WordPress Calendar Plugin
WordPress calendar plugins allow you to display upcoming events on your website in a way that stands out, making sure your visitor does not miss them.
Through calendar plugins, dates and events can be quickly browsed and easily comprehended, which is a significant factor in keeping the audience engaged. It takes mere seconds for a person to get disinterested and exit your website if they cannot find what they are looking for easily.
Moreover, if your website provides a service that requires a booking or an appointment system, there are many calendar plugins available that include this feature. They help you display the availability of dates and time slots in a simple manner. That makes the booking process effortless, which, as mentioned before, is crucial to keep the customer interested.
Now, we know that there are a lot of plugins out there to choose from, so it can get confusing. So we compiled a top 5 list to help you out.
Top WordPress Calendar Plugins 2020
1. The Events Calendar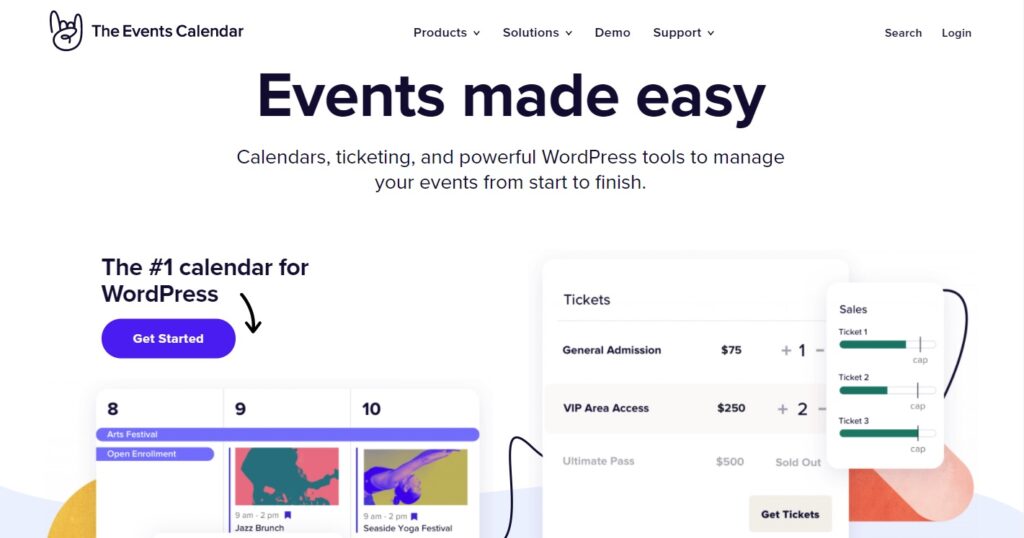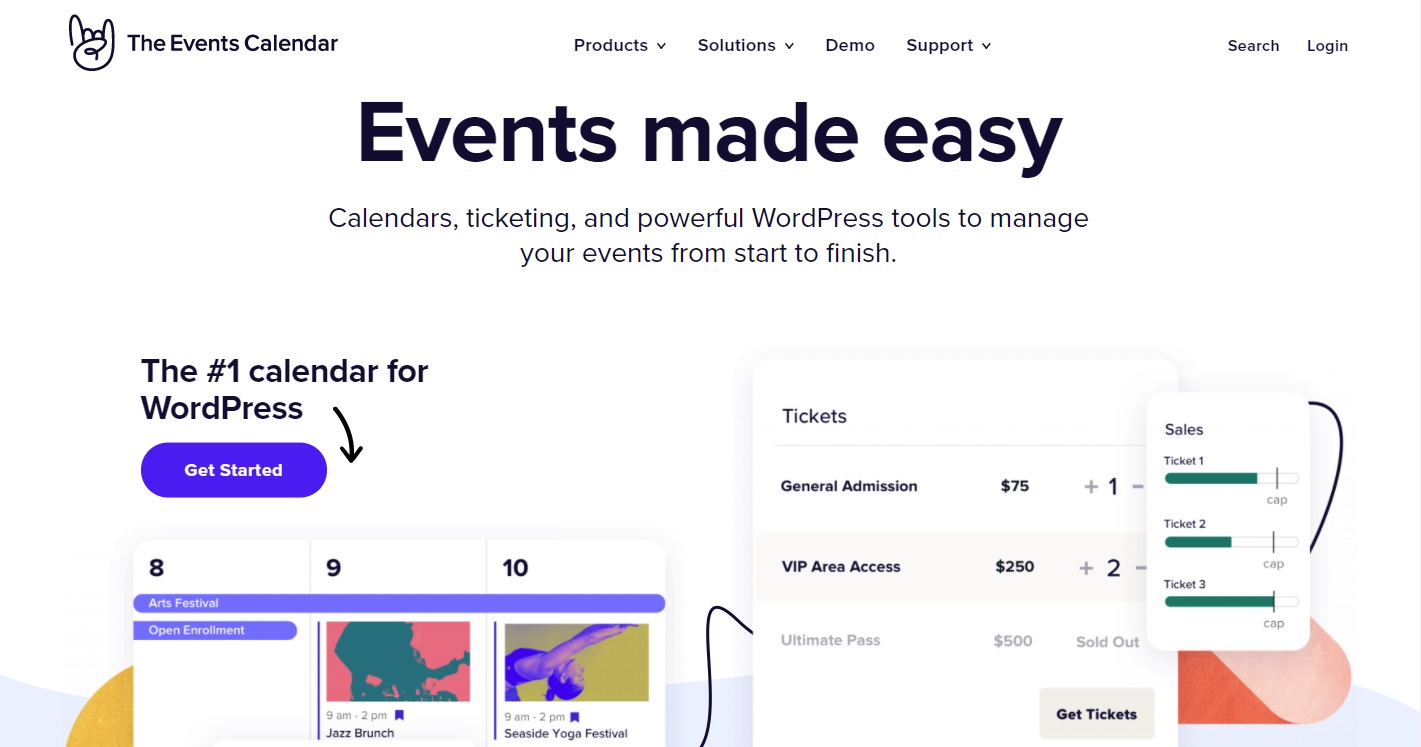 The Events Calendar is a free plugin with an easy-to-use interface, which is why it is one of the most popular calendar plugins. The installation and set-up take only a few minutes, and then you are ready to create your first event.
This plugin provides you with various options for displaying your events on the site including widgets, custom layouts, and a range of views. And if you want to give it a personal touch, this plugin supports code customizations too.
If your website also requires a booking feature, you can try its pro version. Event Calendar Pro includes more useful features like handling ticket sales, Facebook event integration, and the option to import events from external tools as well.
2. My Calendar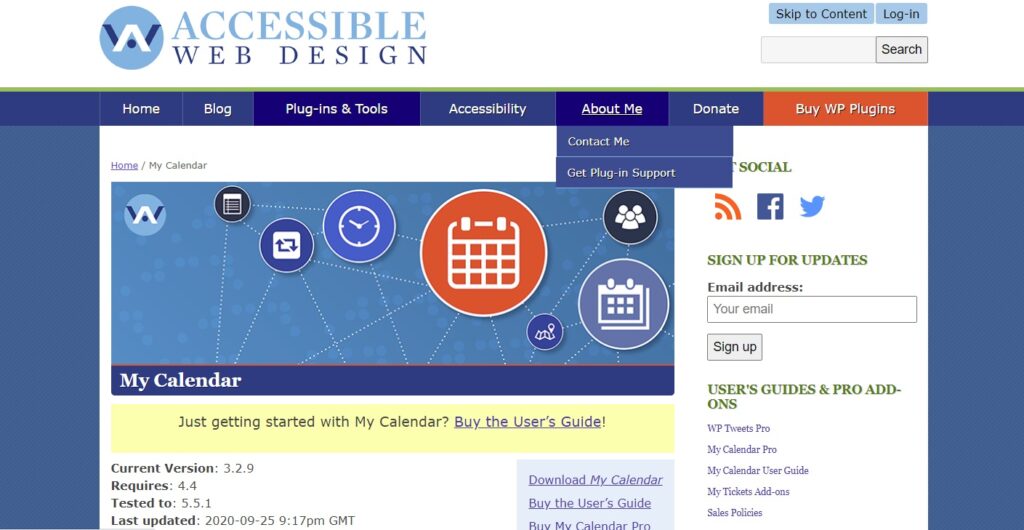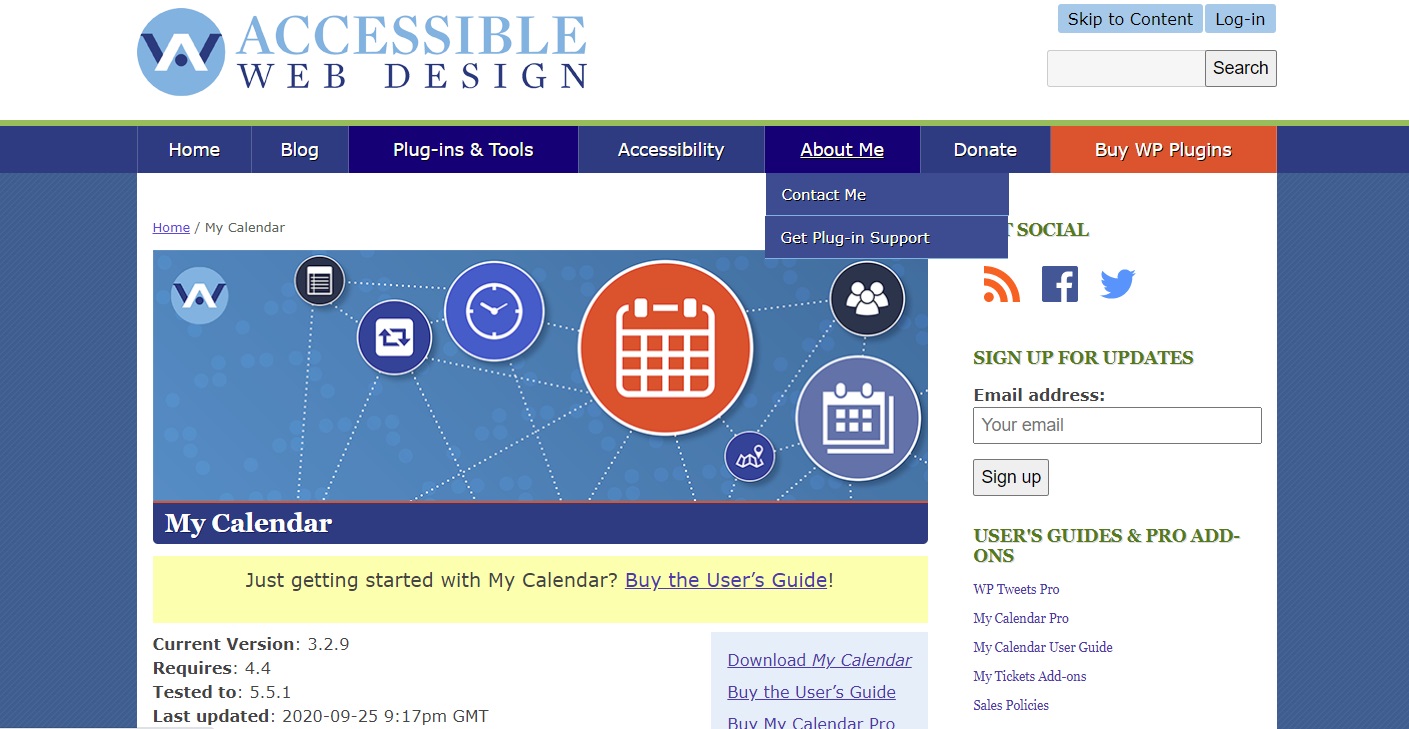 My Calendar is an advanced plugin that provides customization options but also offers a pro version for people who require more advanced features.
The free version lets you display your events in a daily, weekly, or monthly fashion, lets you choose between calendar grid or list view, and also provides the option to display a compact calendar view. You can even generate a shortcode to further customize the view as per your needs.
You can choose to receive emails every time an event is scheduled and can also post about your events on Twitter using WP to Twitter feature. Some additional features include event search functionality, custom templates, widgets, and much more.
3. Simple Calendar – Google Calendar Plugin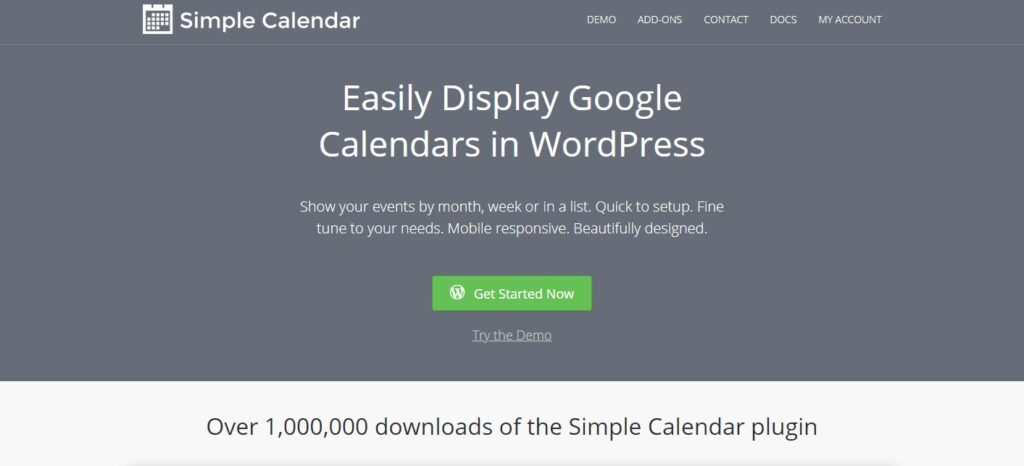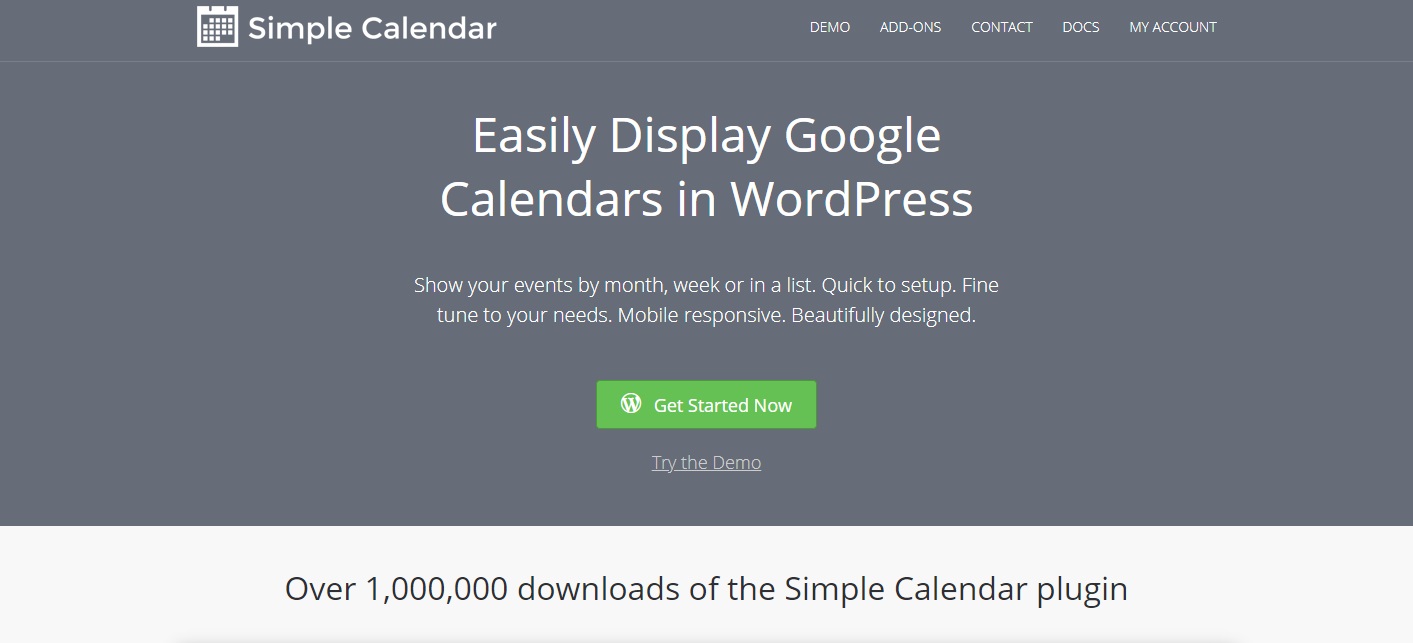 As the name suggests, this is a simple plugin with limited features and no technical complexities. Simple Calendar is perfect for people with only basic requirements who are looking for an easy-to-use interface.
With this plugin, events can be displayed in a calendar or list form and can be easily embedded on your website. The Time zone on the calendar automatically adjusts according to the location of the visitor. You can also integrate it with other tools like Google Calendar. Basic customization is also possible using simple tags.
Furthermore, they also provide add-ons for additional functionality.
4. HubSpot Meeting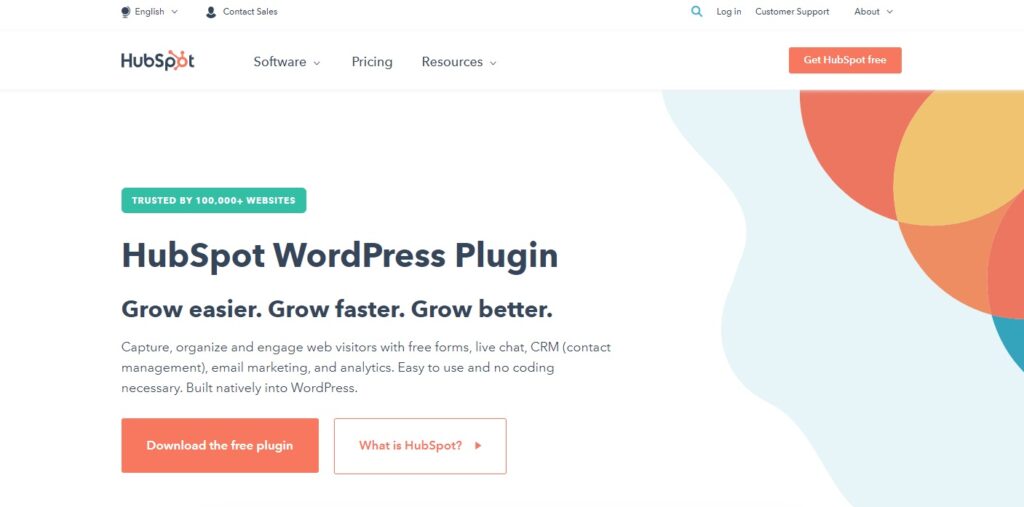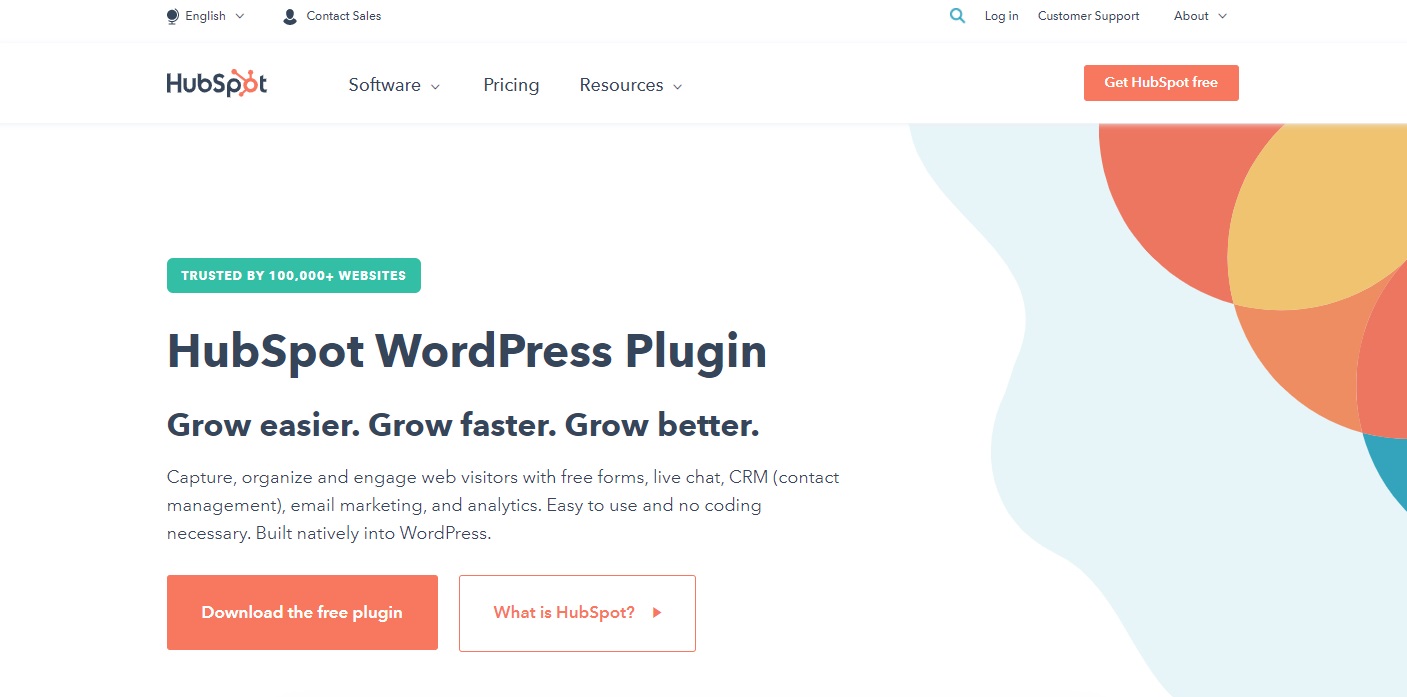 For businesses that require a lot of scheduling and organization, the HubSpot Meeting plugin is a solid choice. With the free version, you'd receive free CRM integration, form tools, a personalized meeting link, form tools, live chat, etc.
But with the paid versions, you can unlock additional features like popup builder, embedded calendar on your website, 1000 personalized meeting links, tools to monitor and sync CRM responses within WordPress, personalized booking link, and much more.
You can choose among three different plans of varying prices according to your requirements.
5. Modern Events Calendar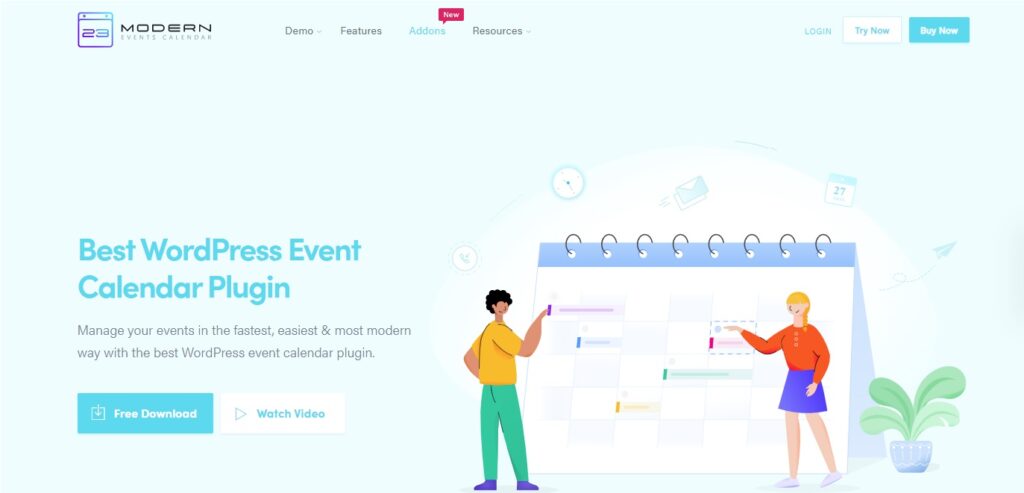 Modern Events Calendar is for users who want to display events on their website in an attractive manner without having to do a lot of customization.
The free version provides basic calendar functionality features like calendar or list view,
a countdown display, various layouts, a search bar shortcode, etc.
And if you require additional features, there are numerous add-ons available that you can check out.
Conclusion
So, here ends our list of top 5 WordPress calendar plugins. While choosing, you should make a decision keeping in mind your budget and all the features that you need for your website. But at the same time, make sure that the plugin you choose isn't so unnecessarily complex that it becomes an inconvenience to you or affects your site's performance.
Another thing to remember is to keep all your plugins updated for the safety and efficiency of your website. And for any reason, if you are unable to do it yourself, we'd be happy to be of assistance. WP-Win is a WordPress maintenance service that keeps your website up-to-date, regularly monitors your website for safety, keeps data backup, and provides many other perks at reasonable prices.
Hope you found this article helpful. Thanks for stopping by!