Why do I need WordPress Instagram plugins? Which one should I choose? If you're looking for the answers to these questions, don't worry, we found the answers for you.
Why should you use WordPress Instagram plugins?
The audience on social media platforms has tremendously grown in recent years including not only the youth but all age groups in general. This fact has made social media a major marketing platform and a significant content creation and sharing arena for brands. Since Instagram is one of the fastest-growing social media platforms, it would naturally benefit your WordPress website to include Instagram content and feeds into it.
And just like many other functionalities provided by WordPress to its users, including content from Instagram on your website is also possible through WordPress Instagram Plugins. In this article, we have compiled a list of these plugins to help you out.
Top WordPress Instagram Plugins: 2020


Instagram Feed is one of the most popular WordPress Instagram plugins, the reason being its simplicity. It's very easy to configure and many of the basic features are available in the free version. But also, there is a pro version available with additional features like the option to filter posts through a word or hashtag, displaying captions, likes, and comments for all posts, creating 'shoppable' Instagram feeds, etc. It also lets you display a follow button which could help you increase your Instagram followers too. It's a win-win!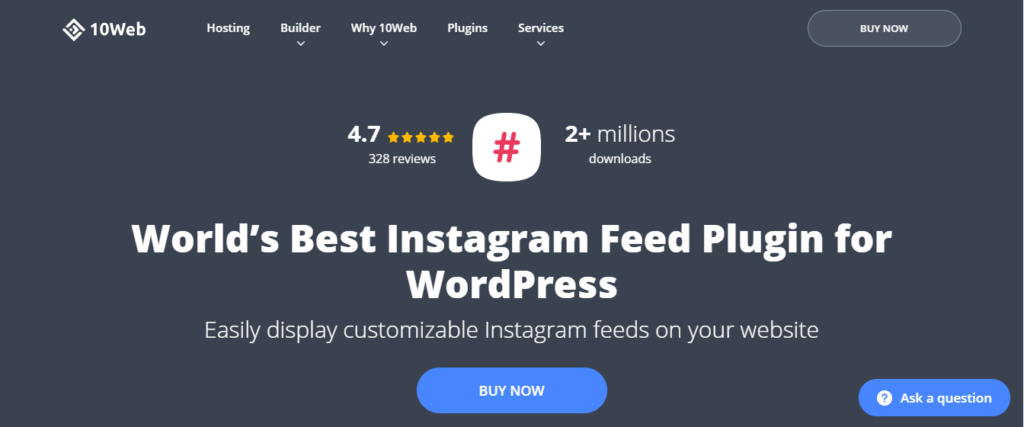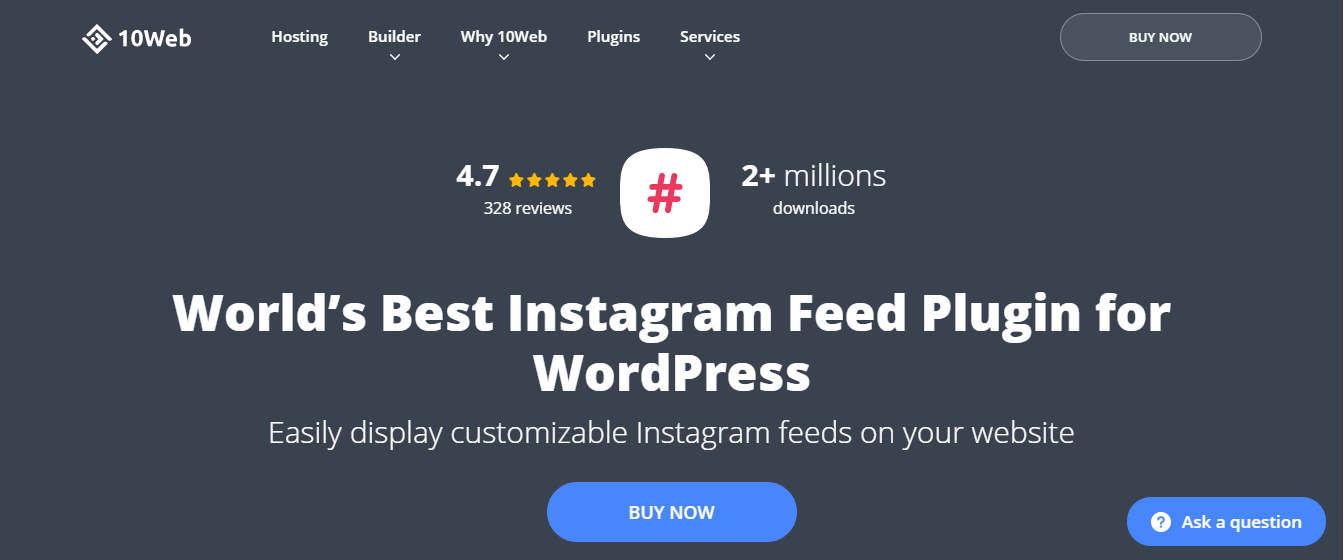 This plugin is suitable for beginners and also provides advanced features depending on your requirements and the plan you choose. The basic features like sharing posts or feeds are super easy to configure. The option to display post caption and including hashtag feeds is provided the free version only which is a plus point. Then there are four different pro versions available that you can choose from, namely-
Basic – $25
Standard – $40
Advance – $60
These different plans offer different features and different time validity. You can decide which one to choose depending on the requirements on your website.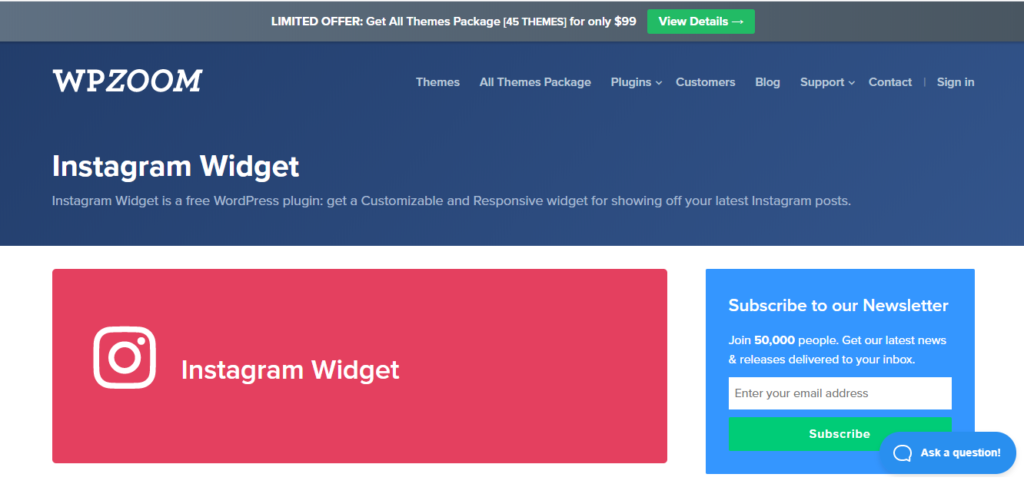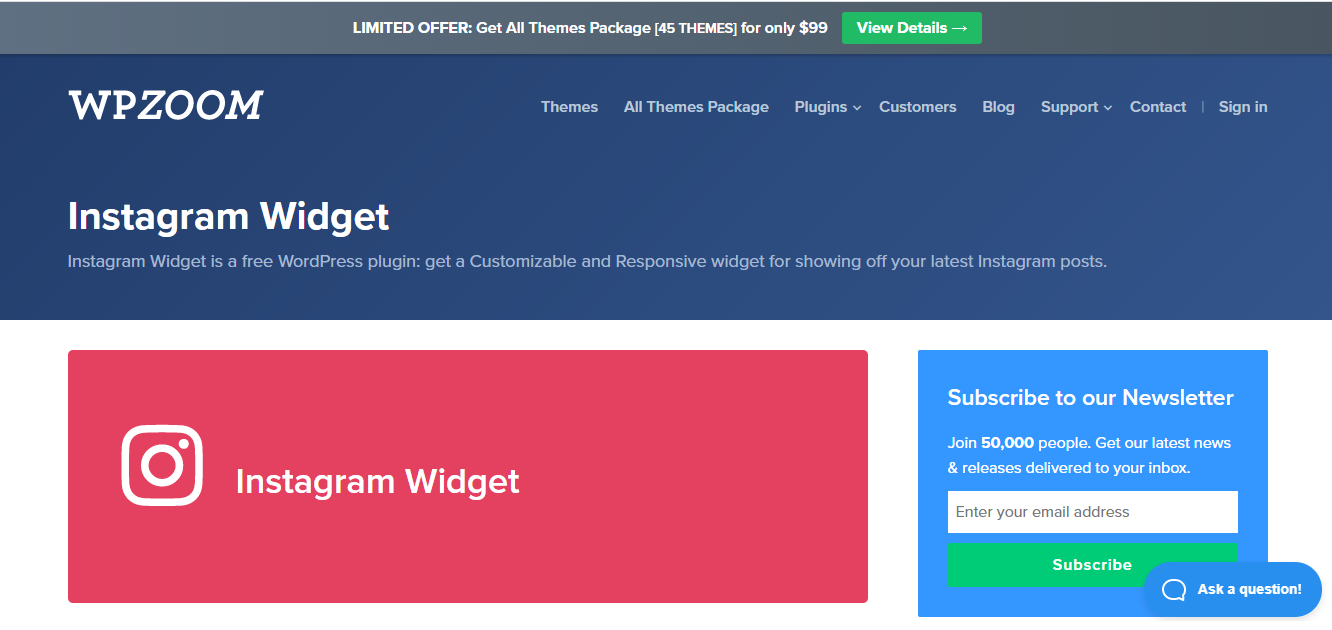 If readymade styling is not your cup of tea and you need everything customized just the way you want, you might want to check out this plugin. This plugin gives you full control over how the content is displayed on your website including column layouts, full-width mode, an option to display your photos in the header or footer area.
It lets you customize even the little details like no. of images displayed, the spacing between the images, and even the no. of pixels you want between each image.
And even after all this should you feel the need for more customization, it allows you to add your own CSS through which you can make the changes you desire.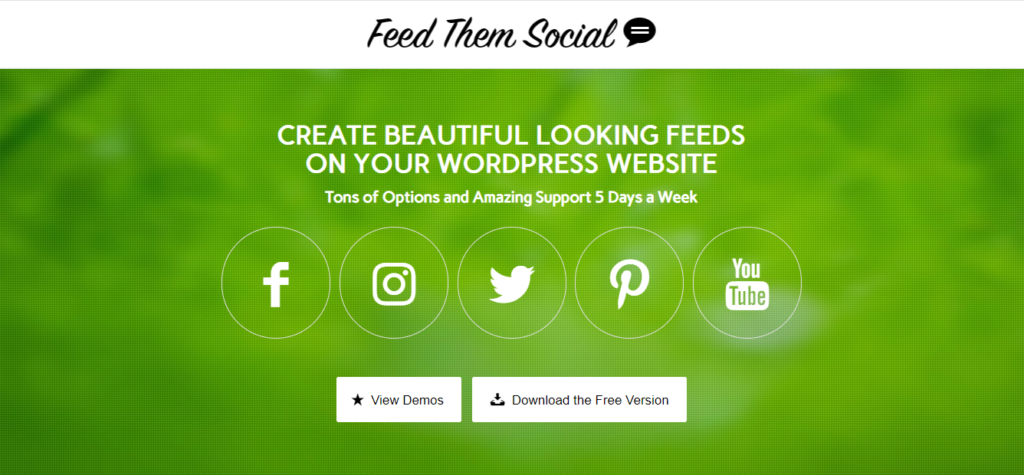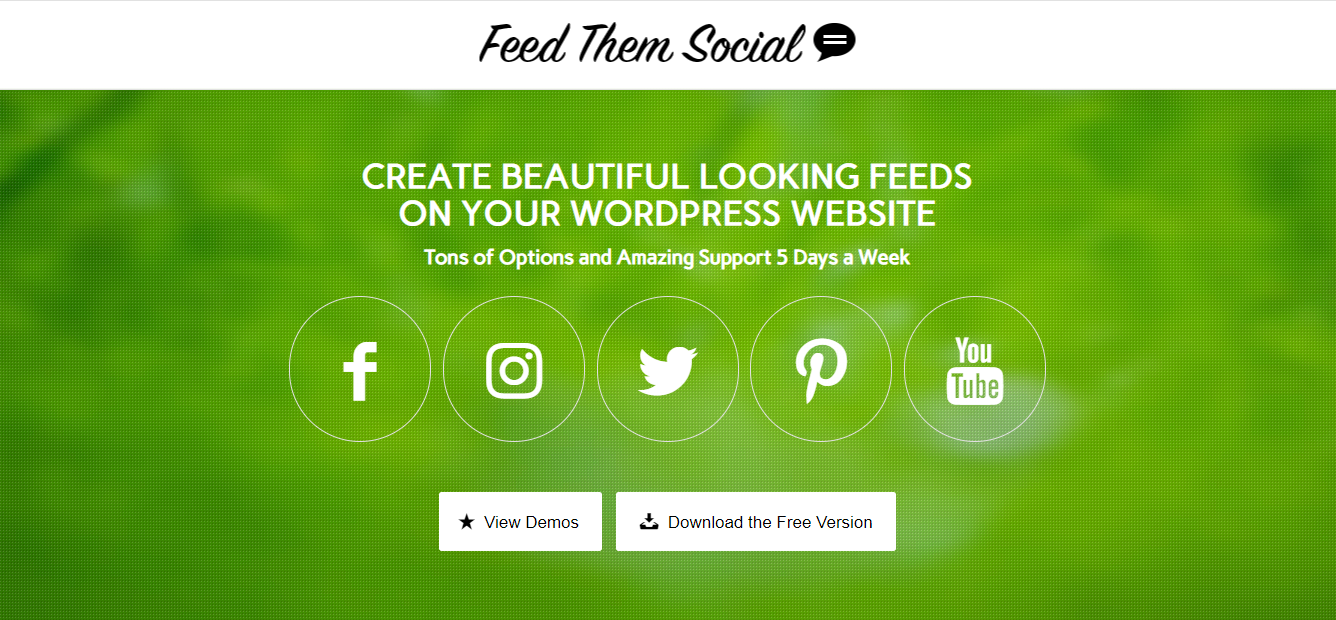 This is another plugin that offers both free and various premium versions for you to choose from. Feed Them Social is not just a WordPress Instagram plugin but also allows you to add feeds from different social media platforms including Facebook, Youtube, and Twitter. Although, not all of these are available in the free version.
What's more is that you get many features for all these social media networks i.e. caption display, access to the comments, and also, follow buttons.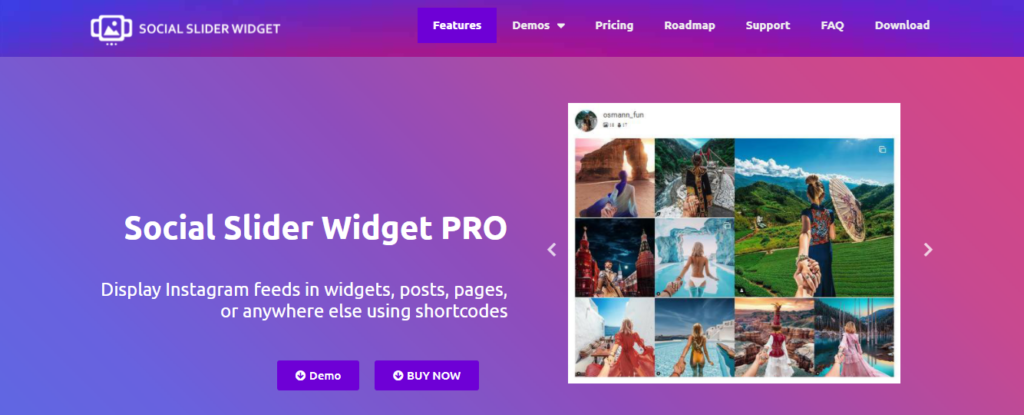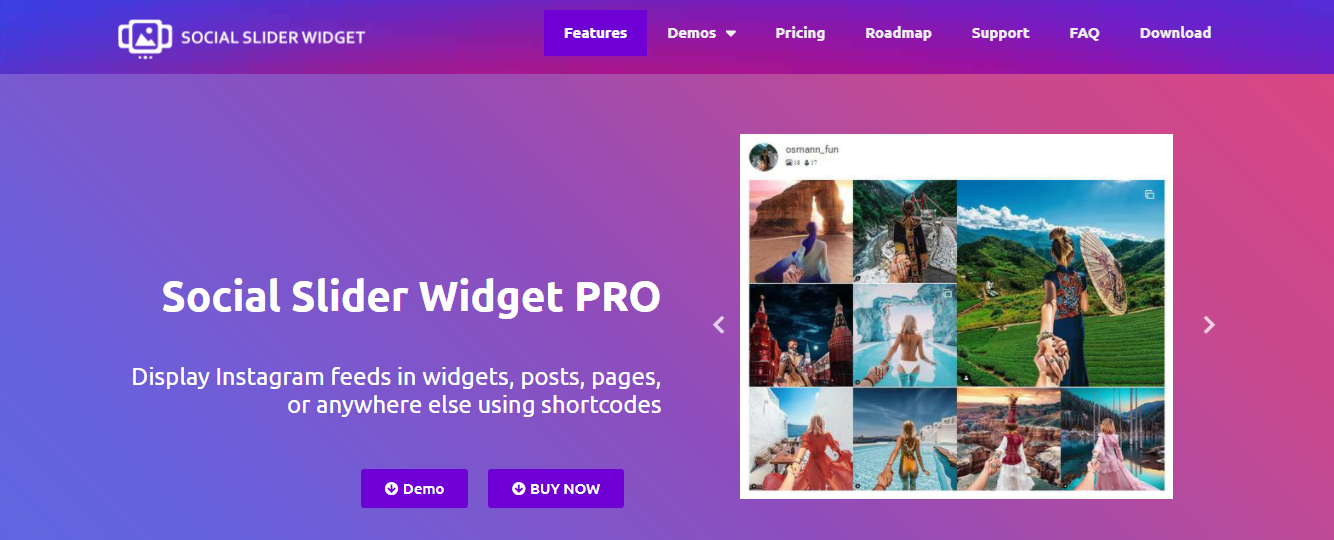 This is a free plugin without any premium versions and is quite basic as compared to other plugins on this list. No API is required. You can just link the plugin using your profile's username and password. It provides two popular designs to display your feed on your website.
One is the Instagram widget slider, where images are shrunk and displayed on the sidebar on all pages.
The other one is the frontend widget thumbnail which is like a gallery but only thumbnails are displayed so it takes up less space.
A useful feature of this plugin is that it lets you link your photos from the gallery to outside URLs. So you can decide if you want to direct your audience to an Instagram post or a sales page or somewhere else.
Conclusion
So these were our top 5 WordPress Instagram Plugins. Which one should you choose depends on your budget, the niche of your website, the features you are looking for, and also if you are looking for easy set-up options or more control over customization.
If you decide to use any of these plugins or any other plugin too, it's important to keep them updated and not only for smooth performance but for security reasons too.
And we can help you do that and much more. WP-Win is a WordPress maintenance company that helps you keep your website safe through regular scanning and monitoring, keeps your website updated including plugins and themes, daily cloud backups, and many other services.
Interested? Check out our plans.
Thanks for reading!