What is SEO? What are its different types? How to use it to your advantage? And why do you need to know all about it for your brand's growth? We have the answers!
Chances are you have already heard about SEO more than a few times while planning your marketing strategy. But even if you are familiar with the term, there is a lot of information about it to unpack. Hence, here is a beginner-level guide to help you understand SEO from scratch.
What is SEO?
In simple terms, SEO or search engine optimization refers to the process of optimizing a website in such a way that it ranks better in search results for certain keywords and phrases.
We know that search engines comb through billions of pieces of content in order to provide the most relevant answers to the user's query. And since search engines do not actually read the content, the algorithm has its ways to understand what the content is about and how authentic it is.
Making your website SEO-friendly will let the search engines understand your content better and thus help you get a better ranking in search results. Better ranking means your website's traffic would increase, bringing more potential customers to your website and eventually increasing your sales.
Why is SEO important?
There are other ways to bring traffic to your website too, then why is SEO given so much importance? here's why.
It brings most of the traffic to your website.
Advertisements and other marketing strategies work to some extent but SEO still brings about 20X more traffic than PPC. Think about it. What's the first action a person, especially a youngster, takes when looking for a piece of information? Yes, a quick Google search. And higher the rank of an article, the greater the chance of it being opened.
It brings quality traffic.
It's not only that SEO brings you more audience. It brings you quality traffic and here's why. With techniques like advertising, you reach out to the consumers that might or might not need the information, service, or goods that you are providing.
SEO, on the other hand, makes your brand easier to find for people who are already looking for the resources being provided by you. These consumers are way more likely to translate into leads and sales than the ones who came across your ad on social media while scrolling.
It continues to bring traffic over time (for free!)
SEO provides great ROI (return on investment) as there is no time limit to it. Since it aims at enhancing your website's traffic organically, there's no direct fee involved. But yes, researching and creating quality content would require some investment, either in the form of time and money.
And once the article is up and running, it would keep bringing you traffic as long as the information you have provided is relevant to your audience. In fact, it might snowball over time. You'd be holding your spot without any extra charges.
It helps you keep up with the competition.
Now that SEO is considered such an important factor of any marketing strategy, there's a great chance that your competitors are using it to their advantage. So it only makes sense that you use this tool as well to keep up or even move ahead of them.
On-page SEO vs Off-page SEO
There are two different approaches for making your website more SEO-friendly: On-page SEO and Off-page SEO. For good ranking, you need to utilize both techniques and prepare an SEO strategy to gain desired outcomes.
What is On-page SEO?
All the changes and optimization techniques you employ on your own website for better ranking are called On-page SEO. There are various aspects of a website that can be optimized according to on-page SEO. Here are some of the common ones briefly explained.
Content
All the other SEO tactics would only work if your content is valuable and unique. Make sure you are actually providing useful information that satisfies the search intent of the users.
But that is not enough. Your content also needs to be structured well and easy to navigate. No user would want to stay on a webpage where the whole information is dumped in a single paragraph. Use headings and sub-headings and add relevant images, videos, and infographics to make your content more interesting for the reader.
Keywords
Keyword frequency is a vital part of on-page SEO which lets search engines understand what your content is exactly about. Plan your keywords before starting to write your content so that you don't have to modify it again later. Google's Keyword Planner is a quick and easy-to-use tool for planning your keywords.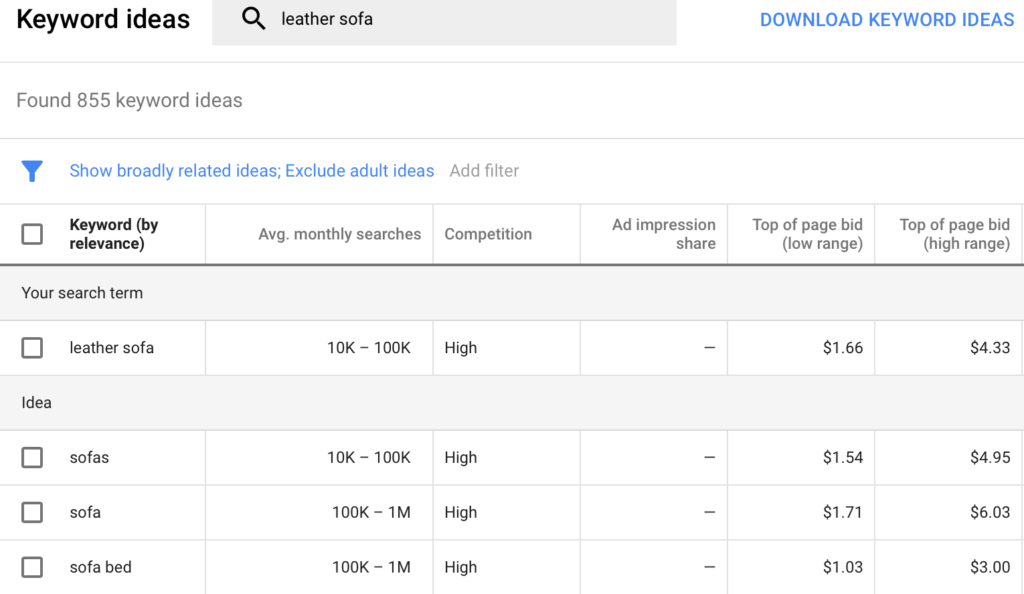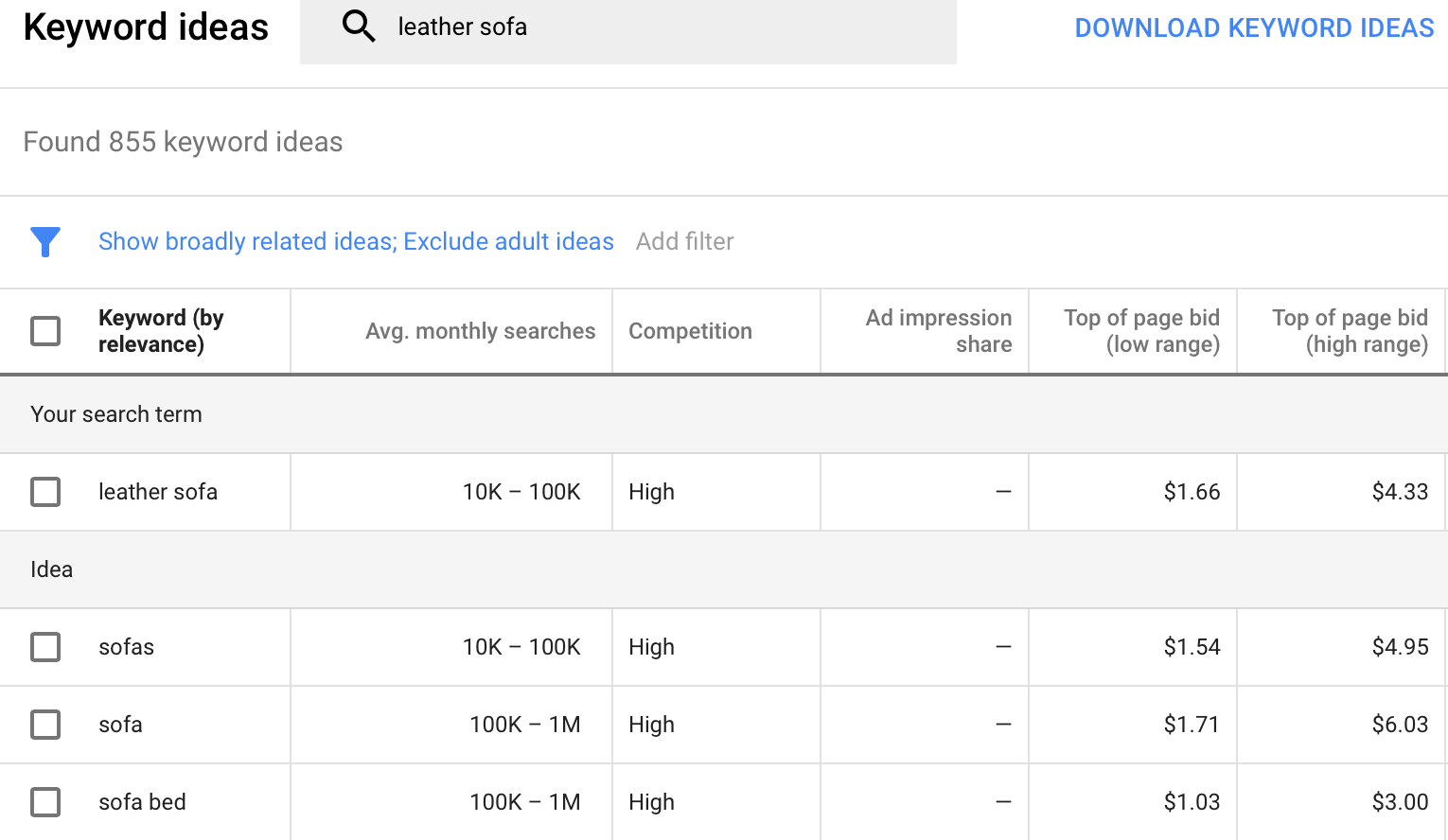 Although using your keyword multiple times is good for your webpage's SEO, make sure you are not just forcibly stuffing your keyword wherever. Only put your keywords where they go with the natural flow of the content. Try including your keyword in:
The title of your page (H1 tag)
Headings and subheadings (H2 and H3 tags)
The initial 100-150 words of the article.
The meta description
Page speed
The amount of time taken by a webpage to load is known as its page speed and it is determined by many factors. We know that audiences tend to abandon web pages with slow page speed that results in decreased traffic. But did you know it can also affect the ranking of a page? Google has made it clear in a 2018 update that page speed is a crucial factor in its page ranking algorithm.
Some ways to amp up your website's loading speed are compressing images, using a quality hosting service, implementing Content Delivery Network (CDN), and using speed testing tools to check your page speed.
What is Off-page SEO?
As opposed to on-page SEO, Off-page SEO includes everything that does not happen on your website directly. In a general sense, it is about building trust. Off-page SEO helps you convince search engines as well as the audience about the genuineness of your brand. There are three major aspects of off-page SEO.
Link Building
Writing quality content is important and helps your website rank higher. But the value of that content can be further increased if other relevant sites link to that content. These links are also called backlinks and are a significant element of off-page SEO.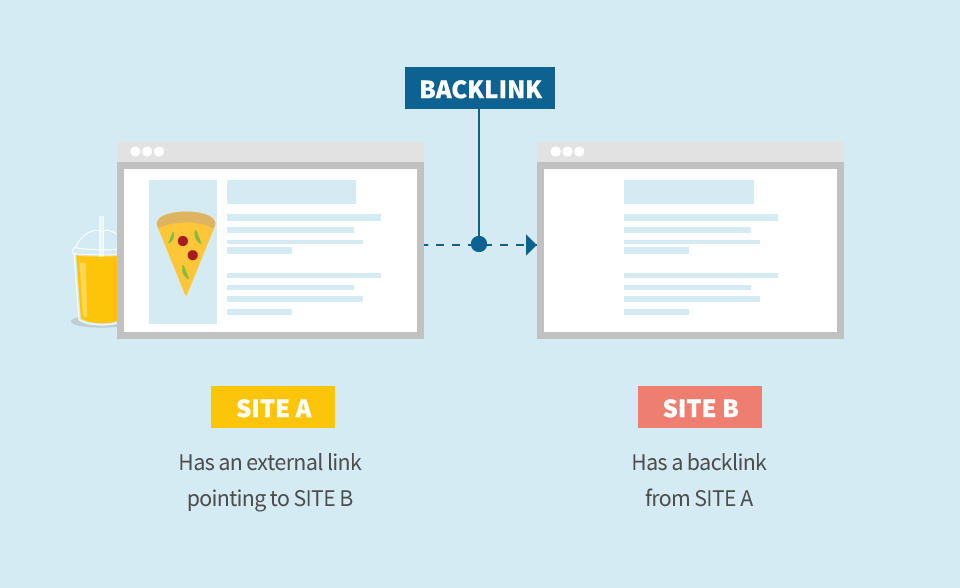 Search engines use backlinks to determine the authenticity and the value of a piece of content. And naturally, more valuable content gets a higher ranking. Moreover, these links can increase your range of audience and bring more traffic to the site.
Social Media
Promoting your website on social media platforms can help increase your traffic to some extent. But more importantly, being active on social media will help you create a bond with your target audience. Hence, your focus should be on sharing interesting and relevant content on your social media accounts instead of just flooding it with promotional posts. This would help attract your target audience and familiarize them with your brand. Once the trust is built, it can be converted into leads and sales. Here's a guide on how you can build a social media strategy for your brand.
Local SEO
Local SEO or in-person SEO is also said to be a part of off-page SEO and is essential for locally oriented businesses. It mainly includes word-of-mouth publicity, both in real life and in the online world. Getting your customers to review you online persuades your potential customers (and the search engines too) that your brand is doing well and is worth giving a chance.
To Sum Up
SEO is a complex term that includes many different practices and techniques. And these practices are constantly evolving as search engine algorithms and consumer behavior change and technologies develop. But what hasn't changed is the importance of SEO that wants to be visible online.
A well-prepared strategy with a proper balance between on-page and off-page SEO is what a business needs to accomplish its goals. It can bring traffic, brand awareness, leads, sales, and much more. And that is why digital marketers give such importance to SEO and keeping updated on the latest best practices.
Want a SEO-optimized website but don't know where to start? Connect with us!
We at WP-Win provide development and maintenance services for WordPress websites. We aim at taking care of all your issues to provide you with a seamless WordPress experience.